The travel bug has bitten again. You've mentally packed your bags, told your besties they better get ready and jumped to book a flight. Where do you go from here? Sure, you could do London, Paris, Bangkok, Dubai, and Shanghai… but everyone else is doing that too. Your Insta is filled with beautiful snaps of the Lujiazui Skyline. Let's do something different. Here are the top 3 places you haven't been to yet!
Oman
This small country of 5 million on the coast of the Arabian Sea is steeped in history. Officially the Sultanate of Oman and its history goes back around 10,000 years. Five cultural Unesco World Heritage sites marry cultural importance and stunning natural beauty. Oman is perfect for the traveller who also loves to be active; you'll spend a lot of time walking and hiking in nature.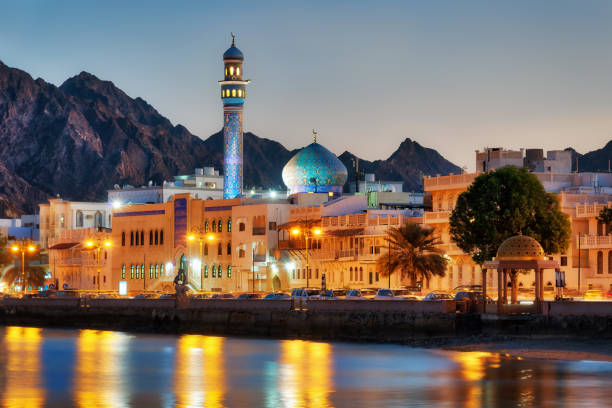 Oman is a truly welcoming country. Arabic is the official language, but English is widely spoken in major cities. We hope you like coffee! Invitations to coffee are a sign of respect, and accepting the invitation returns that respect. Remember that Oman is a Muslim country, so drinking in public is illegal and drunken behaviour is not tolerated. Please also ask people before you include them in your photos. Don't forget that modest dress and hair coverings should be worn in some places. Oman is a highly safe country and very welcoming to tourists, so you will have little to worry about. The best places to snap in Oman: Bimmah Sinkhole, The Sultan Qaboos Grand Mosque of Muscat and Nizwa Fort
Belize
Belize may be a small country of only half a million people, but it packs a travel punch. This is a Caribbean country bordered by Mexico and Guatemala and is part of the Commonwealth. You may be surprised to learn that English is its official language, but it's a hugely multi-cultural country. The history of Belize extends back to the Mayans in 1500 BCE, with Spanish colonisation around the late 1400s. Belize has everything an intrepid traveller will love - friendly locals, deep cultural traditions, lush rainforests, stunning beaches and is a foodie's delight.  
Belize has so much to do that it might be hard to know where to start. How about Instagramming your quest to find a jaguar during a jungle tour or catching the big one on a flying trip. We can't even begin to list all the perfect places to visit, so we will let Lonely Planet do it for us in their list of Top Things to Do in Belize. (Personally, we can't wait to go horseback riding in the jungle!)
Bermuda
No, really, it's true! We might have been singing songs about Bermuda, The Bahamas and some pretty mamas in the late 80s, but by 2018, only three-quarters of a million tourists visited this tropical paradise which is surprising given that it's one of the world's top ocean destinations. It's a highly diverse island nation with British, American, African, Portuguese and West Indian influences. Bermuda is only a tiny island, only a little over 30 km long and just a kilometre wide. However, this small size makes it so easy to explore!
Most tourists opt for motorcycle or moped travel. You can jump from pink beach to pink beach and visit plenty of museums and restaurants along the way. Bermuda is a haven for ocean sports, from sailing, boating, fishing and diving, but its beautiful vistas also make for beautiful hiking and walks. Grab a nap at the beach and enjoy sweet rum cocktails while the sun goes down. Don't forget to head underwater; the diving here is next level and will make your friends stuck at home swoon with envy when the sea your selfie with a turtle! Make sure to head to Jobson's Cove, Church Bay and catch some history and Fort St Catherine.
Don't forget to pack with you your AirBolt for safe travels!