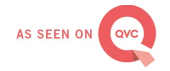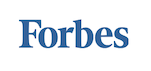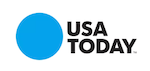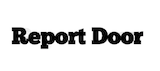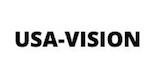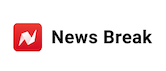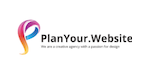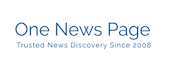 30 Day Money Back Guarantee
Free International and 3-day US delivery for orders over $100
ALL NEW GEN 4
The Portable Smart Lock
$119.98$109.99 Save $9.99
$239.95$199.99 Save $39.96
More for less
Extra Savings With Free Shipping On Orders Over $100
Select Color
Select Color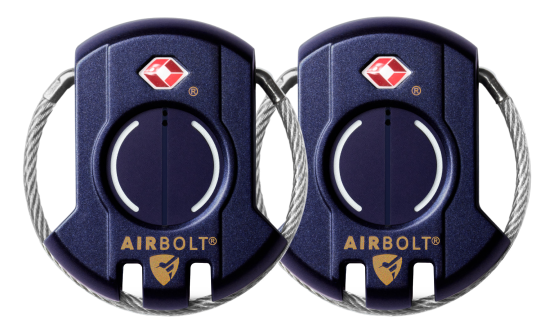 Select Color
Comes with 1-year standard warranty.
30 Day Money Back Guarantee
Free International and 3-day US delivery for orders over $100
Description
Specs
Shipping & Returns
Description
The Most Advanced Smart Travel Lock on the Market!
Phone Unlock
Backup Button Codes
TSA-accepted
Share w/friends and Family
Rechargeable with up to 12 months battery life per charge
Separation Alerts
View Access History
Crowdsourced Location Tracking
Travel Sentry® Approved Lock Using this Travel Sentry Approved lock allows your luggage to be opened, inspected and relocked by security authorities without damage. For more information, visit: www.travelsentry.org Comes with 1-year standard warranty.
Specs
Product

Bluetooth-enabled portable lock

Brand

AirBolt

Dimensions

55*55*16mm

Weight

60 grams (2.11oz)

Buttons

2

Locking wire

Stainless steel

Charging

USB-C (lasts up to 12 months)

Warranty

1 Year

Package Includes

Smart Lock *1
USB-C cable *1
Instructions Manual *1
Shipping & Returns
#Join the
AirBolters
@girlwithbluesails
@chrismegoodbye
@danielplaja
@Kipamojo
@chelsofh
@_fairytalegirl
@travellife_journey
@diary.love.travel
@jakemasondiving

Travel locks are more popular than ever, but not all locks work well. In fact, many can be cut easily and there's always the possibility you'll lose the key. That's why you need to invest in a lock that's actually useful, like the AirBolt Smart Travel Lock.

There are few things more frustrating than lost or damaged luggage. If your bag is lost, you simply activate the Airbolt mobile app and anyone close to its signal can alert you to its location. This TSA-approved lock can be disarmed with your phone, eliminating the need to remember keys or combinations. I'll be sure to travel with this lock next year.

In addition to offering assistance with the retrieval of your lost luggage, the TSA-friendly AirBolt has plenty of other interesting features. You can unlock it with a smartphone app and it comes with proximity alerts that will prevent you from forgetting it in a coffee shop or losing it to a thief.

Traveling is a big enough hassle without having to worry about your bags. Alleviate those concerns with the AirBolt Smart Travel Lock. Designed for use on checked baggage but good for a multitude of other things, this rope-based lock uses Bluetooth to let you lock and unlock it with nothing but an app.

AirBolt is advertised as being the "Truly Smart Travel Lock" and truly, I believe that statement is true. Sure, AirBolt is not the only smart lock in the market. However, the AirBolt certainly has a more interesting set of features compared to the LockSmart Travel.

See who's using
AirBolt

follow us on instagram
The only smart
lock

you'll ever need…
Hear what other
AirBolt users think
Good product
Bought this for the gym. Seems to work well, the app could be a lot clearer on the bluetooth unlock feature. (Took a bit to find it, and it's pretty small)
Great!
Great product and great Client Service! Very usefull gift. I had a delivery issue but it was resolved by a great team. Thank you very much for your help in this matter. I warmly recommend!!!!👍👏👏👏 serious guys and great products, I repeat! 👏👏
The AirBolt lock
After receiving a working replacement for a defective one, it worked as advertised and was easy to use. I have not tried it yet for travel, but intend to use it on a bike bag to add security to my expensive bike when I travel with it.
Other than initial connection issues very good product
After some tinkering I was able to connect the app to device. Now things r working
They arrived very quickly.
They arrived very quickly. I had some initial trouble getting them connected but somehow these issues just evaporated after a couple of days.
Steve BSimple to set up
The Airbolt setup instructions were simple to follow and the app was easy to use. It took very little time to unlock and lock and I look forward to using it on my next trip.
Neat smart lock
This little lock is pretty neat. While the application may seem limited at first I can see this coming in handy during travel for extra security. I absolutely love seeing a history of instances of when the lock was opened and limiting physical keys reduces the overall risk.
Excellent Product
So lemme say first that I love Love LOVE this little device. I just got back from a trip and with the app installed I can track my Luggage. This device not only secures your stuff but tracks it.
Key features
USB-C Rechargeable with up to 12 months per charge
Use your phone to unlock – no keys, no combinations
Durable, Safe and Secure with AES 128-Bit Encryption
Separation alerts – So you don't leave your valuable behind!
Customisable Button Code for Phoneless Unlock
Easy to share with Friends and Family
Get Unlock/Lock History - even if TSA accesses it!
Crowdsourced Location Tracking
What's in the Box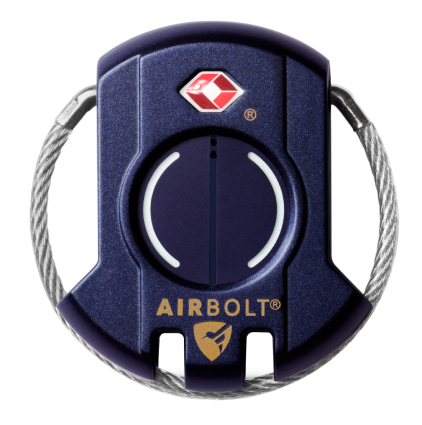 AirBolt Lock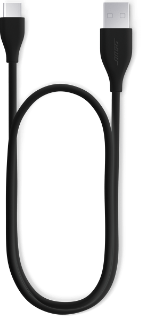 USB-C Charger cable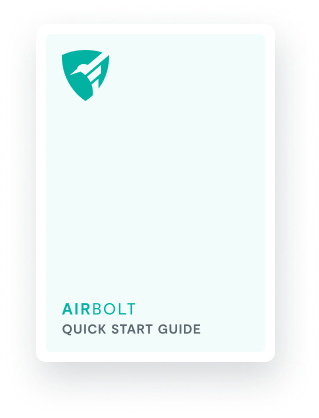 Instruction manual
1 year standard AirBolt warranty
FAQ
Shipping
Yes we do ship globally. Standard shipping typically takes between 5-8 business days once shipped. Express is usually between 2-5 business days
Connectivity & Usage
You sure can! You can manage as many AirBolts as you like with the app
We understand that this is a very realistic scenario and the last thing you want is to be stranded at your destination with a dead battery and no way to unlock the AirBolt and access your luggage. To overcome this, we offer two solutions. If you have access to another compatible iOS or Android device, you can simply download the AirBolt companion app and sign in with your details to unlock your AirBolt. Or, With the AirBolt app, you can set a unique back up code: a button combination pattern that is stored locally on the AirBolt. You can unlock your AirBolt by pressing this combination on the AirBolt's button pad without the use of a smartphone anytime. For detailed instructions on how to set your button code visit this page If in the case that you have somehow forgotten to charge your AirBolt and it is flat. It is a matter of simply plugging in your AirBolt. It will start almost immediately and you can go on with your business.
We are officially TSA accepted and we meet relevant legislative requirements for the AirBolt to be flight ready by their standards - this means you can take it on your Check In AND Carry-on Luggage. The AirBolt also features a timed-Aeroplane mode that turns off the Bluetooth transmitter for a specified period of time if you need it. Finally, we are also FCC and CE Certified
Simply turn the port off from the app. We are the ONLY Lock in the world that allows you simply turn off the TSA port on the back, making it like it was never there in the first place!
Yes it does. Try to press the buttons just a few too many times and it will lock you out. To unblock, open the app, connect and unlock the AirBolt. You are good to go again.
Costs
No! All features are included and no further costs are involved.