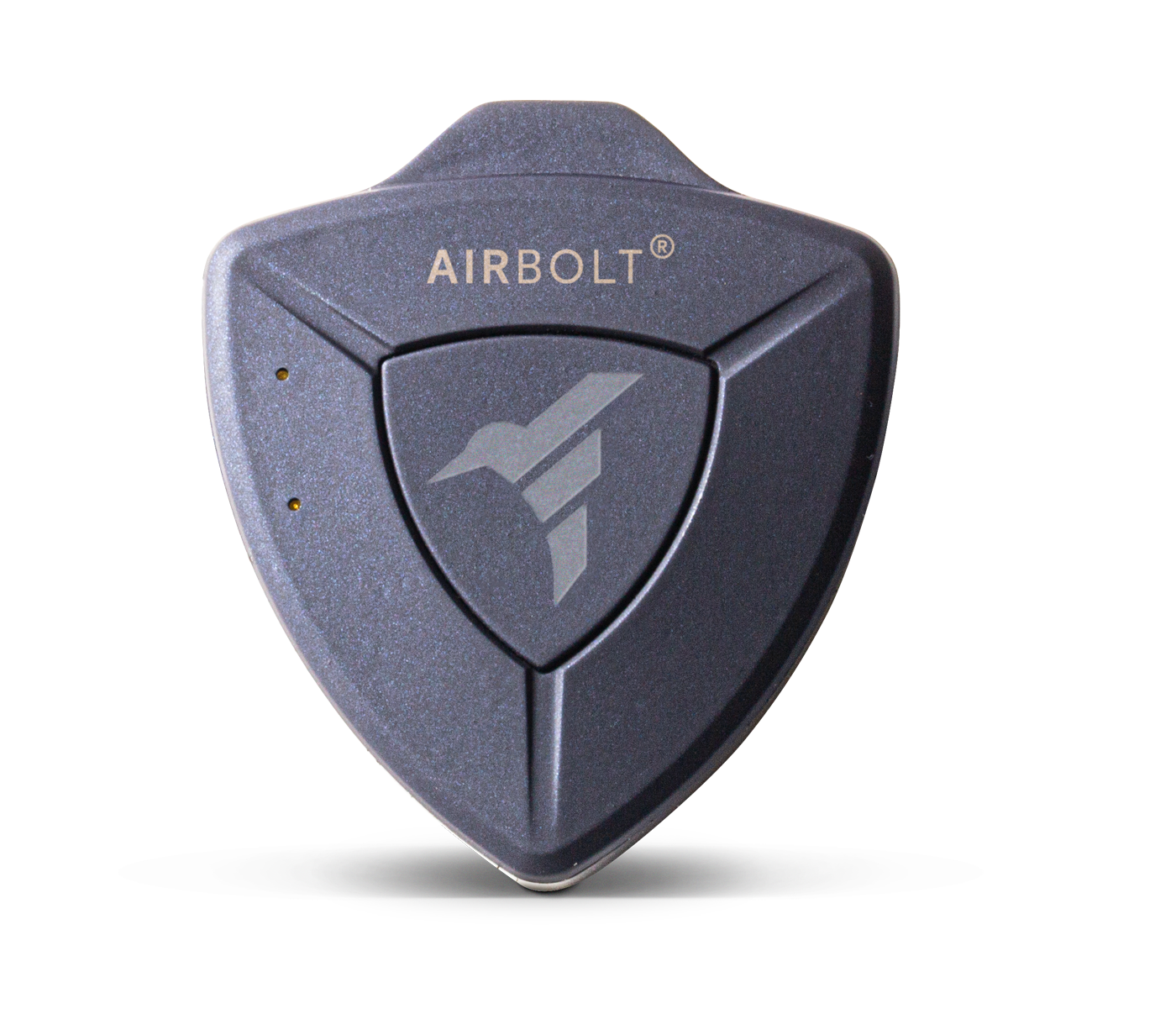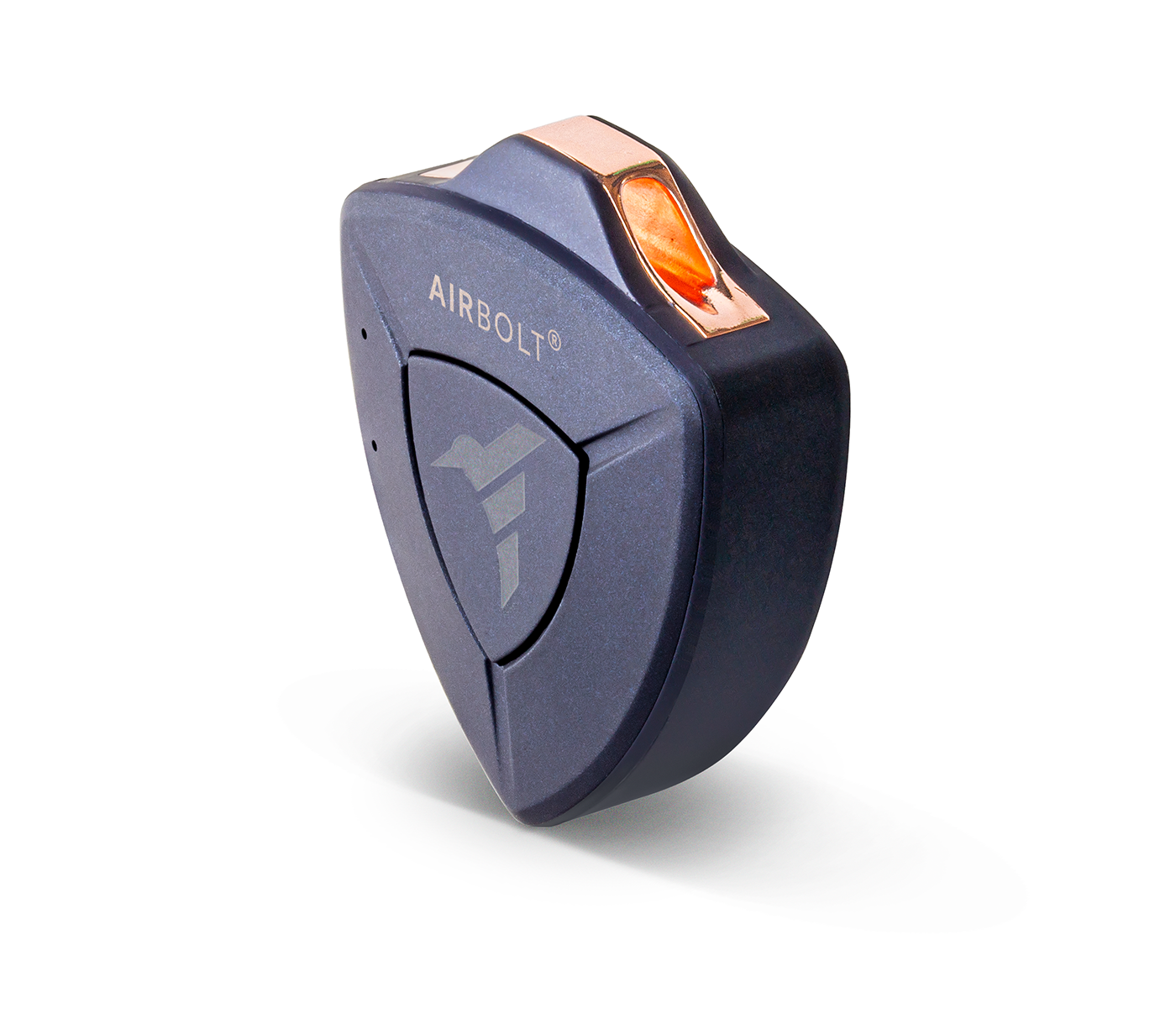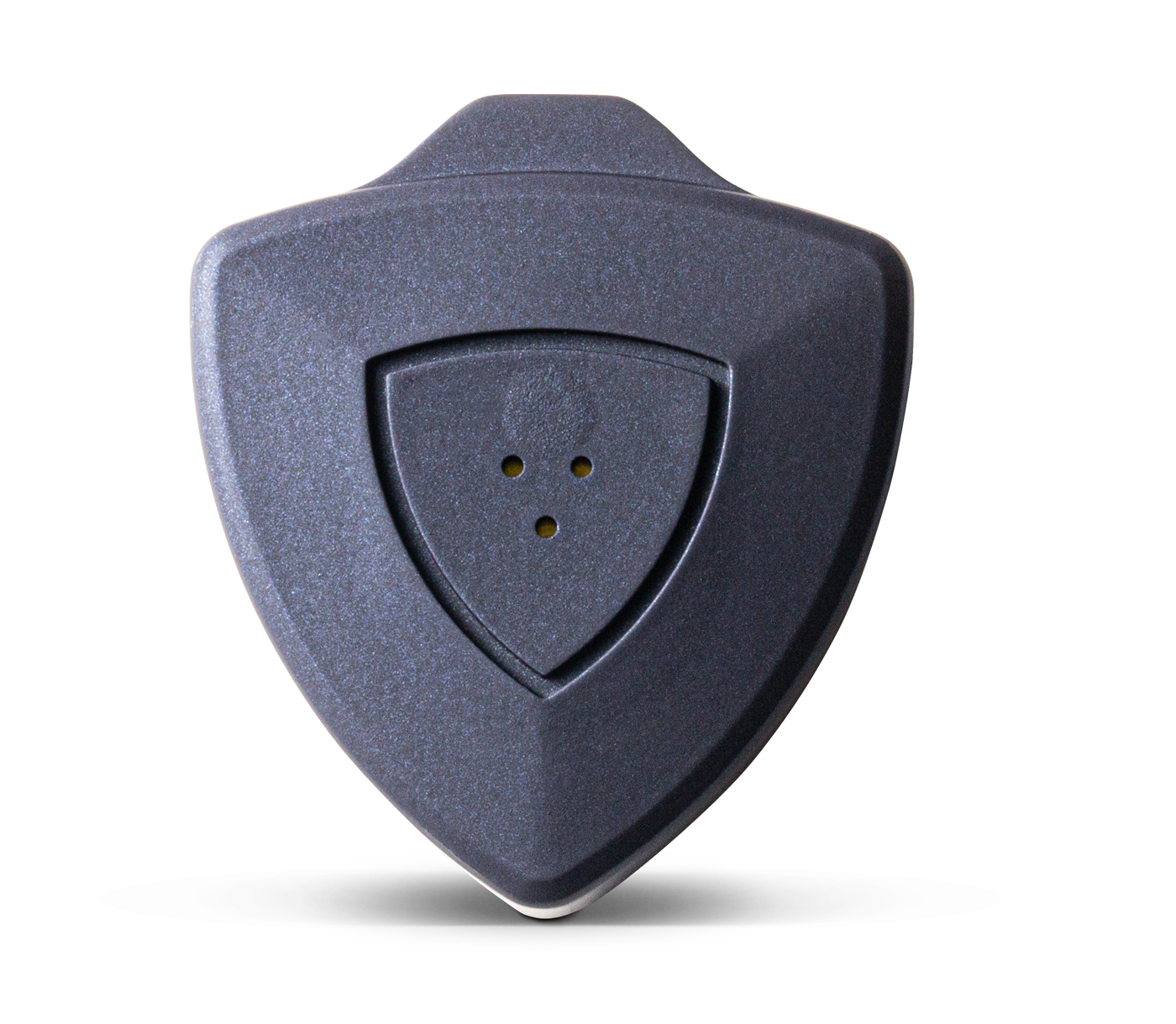 30 Day Money Back Guarantee
Free International and 3-day US delivery for orders over $100
AirBolt GPS
📦 High demand
Sale ends in
Welcome to the best tracking experience of your life with the AirBolt GPS Tracker. This advanced device raises the bar for navigational technology, providing pinpoint accuracy for your location data at all times. Ideal for personal belongings or business assets, the AirBolt GPS Tracker offers you the most precise, real-time tracking information and an array of useful features.
More for less
Extra Savings With Free Shipping On Orders Over $100
Key features
USB-C Rechargeable with up to 12 months per charge
Durable & Designed to last
Small Size & Light Weight
Motion Alerts – never miss a beat!
Geofencing & Push Notifications
*See country list for full coverage details in FAQ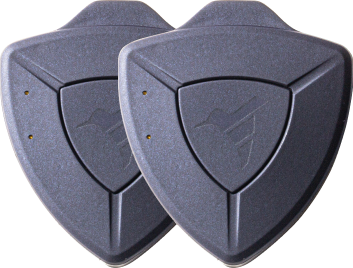 2-Pack
$219.98

$189.99

*
A huge 9.73% Off
You Save $29
Most Popular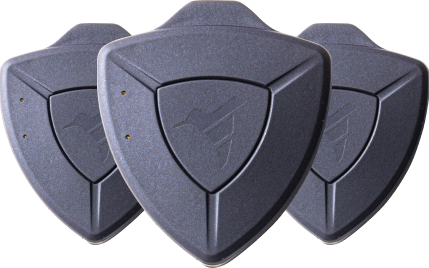 3-Pack
$449.85

$399.00

*
An amazing 10.74% Off
You Save $48
Best Deal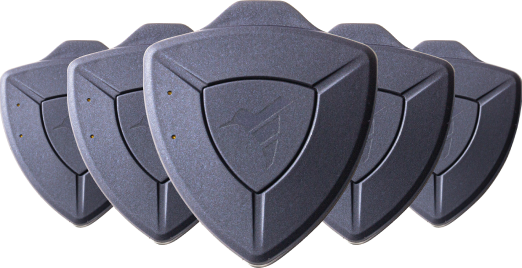 5-Pack
$799.95

$499.95

*
A massive 12.89% Off!
You save $96
Component
THE AIRBOLT
THE REST
Battery
THE AIRBOLT
Up to 12 months battery life from a single charge. It's a marathon, not a sprint.
THE REST
Up to a few days. Good luck.
Range
THE AIRBOLT
Track anywhere and anytime with live GPS and next-gen cellular connection. See FAQ for supported countries.

(LTE-M)
THE REST
Does the bluetooth tracker work if your items go out of range? No...you'd be a loser.
Weight
THE AIRBOLT
Super light weight, 24 g (0.85 oz) .
Even your cat can wear it.
THE REST
Start from 35 g (1.23 oz) per device. Even a human would get tired wearing it.
Connectivity
THE AIRBOLT
Share access to your device using the AirBolt app with friends & fam so no one loses.
THE REST
It is what it is.
Hear what other
AirBolt users think
Good product
Bought this for the gym. Seems to work well, the app could be a lot clearer on the bluetooth unlock feature. (Took a bit to find it, and it's pretty small)
Great!
Great product and great Client Service! Very usefull gift. I had a delivery issue but it was resolved by a great team. Thank you very much for your help in this matter. I warmly recommend!!!!👍👏👏👏 serious guys and great products, I repeat! 👏👏
The AirBolt lock
After receiving a working replacement for a defective one, it worked as advertised and was easy to use. I have not tried it yet for travel, but intend to use it on a bike bag to add security to my expensive bike when I travel with it.
Other than initial connection issues very good product
After some tinkering I was able to connect the app to device. Now things r working
They arrived very quickly.
They arrived very quickly. I had some initial trouble getting them connected but somehow these issues just evaporated after a couple of days.
Steve BSimple to set up
The Airbolt setup instructions were simple to follow and the app was easy to use. It took very little time to unlock and lock and I look forward to using it on my next trip.
Neat smart lock
This little lock is pretty neat. While the application may seem limited at first I can see this coming in handy during travel for extra security. I absolutely love seeing a history of instances of when the lock was opened and limiting physical keys reduces the overall risk.
Excellent Product
So lemme say first that I love Love LOVE this little device. I just got back from a trip and with the app installed I can track my Luggage. This device not only secures your stuff but tracks it.

Travel locks are more popular than ever, but not all locks work well. In fact, many can be cut easily and there's always the possibility you'll lose the key. That's why you need to invest in a lock that's actually useful, like the AirBolt Smart Travel Lock.

There are few things more frustrating than lost or damaged luggage. If your bag is lost, you simply activate the Airbolt mobile app and anyone close to its signal can alert you to its location. This TSA-approved lock can be disarmed with your phone, eliminating the need to remember keys or combinations. I'll be sure to travel with this lock next year.

In addition to offering assistance with the retrieval of your lost luggage, the TSA-friendly AirBolt has plenty of other interesting features. You can unlock it with a smartphone app and it comes with proximity alerts that will prevent you from forgetting it in a coffee shop or losing it to a thief.

Traveling is a big enough hassle without having to worry about your bags. Alleviate those concerns with the AirBolt Smart Travel Lock. Designed for use on checked baggage but good for a multitude of other things, this rope-based lock uses Bluetooth to let you lock and unlock it with nothing but an app.

AirBolt is advertised as being the "Truly Smart Travel Lock" and truly, I believe that statement is true. Sure, AirBolt is not the only smart lock in the market. However, the AirBolt certainly has a more interesting set of features compared to the LockSmart Travel.

What's in the Box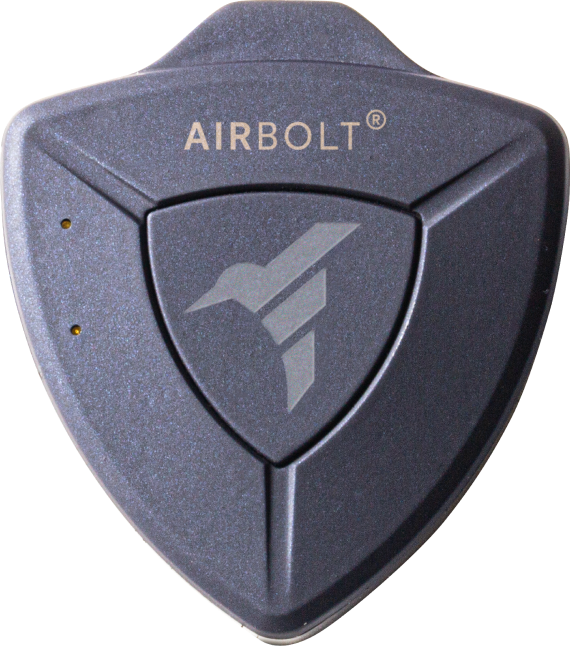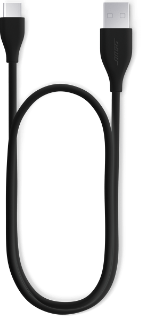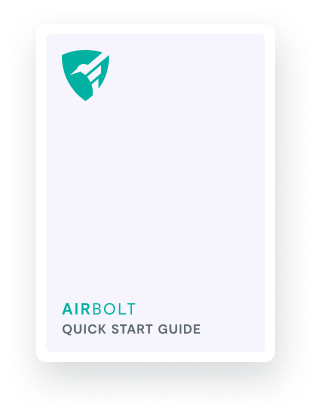 1 year standard AirBolt warranty
FAQ
Technology
Normal Bluetooth trackers don't work when out of range. Other GPS devices
are too large and suffer from major battery issues. There just are too many
problems with traditional devices. At AirBolt we have invested 4 years of our
time to get the AirBolt GPS just right. We deployed the world's leading lower
power LTE-M/GPS chip, selected the best components and we have optimized our
software to provide the best battery life in the smallest package. The AirBolt
GPS is featured-packed and compatible with a large variety of LTE-M cellular
bands: meaning it will work in more places around the world and unlike
traditional trackers, there is no need for local variants either.



When quality comes first, production is expensive. As the saying goes, "you get
what you pay for." We truly believe that each of our customers will appreciate
what we have made. We want to be known as the best.



Our careful attention to detail means that the AirBolt GPS lasts up to 12
months PER CHARGE (in Ultra Low Power Mode) and can fit on your keychain. It's
unlike anything else on the market.
As mentioned, we have left no stone unturned developing the AirBolt GPS. The device uses several technologies to ensure we can provide tracking for all sorts of scenarios. The device deploys GPS/AGPS for outdoor tracking (obtaining location), LTE-M for indoor/outdoor tracking (obtaining location) + data transmission (e.g. sending information to servers/phone), and Bluetooth 5  for proximity tracking (for indoor & outdoor too).
The AirBolt GPS has the capability to switch between networks and use tracking over LTE-M with or without GPS as needed. All this technology works seamlessly to make the experience simple. Lost items are thing of the past.
In simple essence, LTE-M is the next generation low powered wide area networks as a subset of the 4G and 5G specifications. It typically provides a lower data rate but a much larger coverage range than their counterparts which is perfect for the AirBolt GPS. It also means the AirBolt GPS is future proof!
No, not at all. You can cancel your subscription at any time. As you always pay in advance for the subscription period, cancel your subscription before your current plan ends. This way, we will not renew your subscription once your current billing cycle has ended.

We do recommend that you choose to pause your subscription instead of canceling however, as it can make reactivation much easier with less time waiting for the e-sim to turn on. 
Charging
Charging the AirBolt GPS is simple. Just plug it in with the included USB-C cable and you are good to go.
Over the years the global roll out of the LTE-M network focused on IoT devices has been rapidly accelerating. This network is designed for low data, greater range but most of all massive power savings.
They allow us to keep the device connected to the network but use currents almost equivalent to sleep mode. The AirBolt GPS can track location using GPS/AGPS  with accuracy of up to +-3m
Furthermore, when it comes to providing the location in low GPS signal environments, you can use cellular backup location. This is perfect for moving objects or whilst travelling in Airports but can sacrifice accuracy
generally.
Each device is individually packed, even when ordered as part of a multi-pack. It's perfect for gifting.
Subscription
AirBolt GPS devices use mobile / cellular networks to send the GPS location of your device to your smartphone/ desktop. AirBolt subscription covers the cost for data communication, assisted services and even cellular backup services and only charges a flat subscription fee. So you can track your belongings, pets and more 24/7 in over 50 countries worldwide.
Once you have received your AirBolt GPS tracker, follow the pairing instructions. You will then be able to activate your subscription via our portal. You can choose between monthly, yearly and bi-yearly as your preferred payment interval. If you have already added your GPS to your account but are yet to activate your subscription, simply visit manage.theairbolt.com, visit the settings page of your device and you can activate your plan from there.
Due to the constant data transfer, assistance features we provide, cellular triangulation services, geo-coding etc, AirBolt GPS trackers require a subscription fee. You will be able to activate your AirBolt subscription after you receive your device. It includes: 14 days trial + subscription fees billed monthly ($9.99 USD), annually ($100 USD) or every 2 years ($179 USD). Payments can be made in in USD, AUD, NZD, EUR and GBP.
Connectivity
The AirBolt GPS has a built-in e-sim and manages the connection for you. There are very good reasons for this. Think Quality of Service. Everything we do is about being customer centric. If there was an issue with your service, ask, who would you go to? Would you want to spend hours on the phone with a telco? Or would you just want one point of contact? With AirBolt GPS integrated e-sim you can sit back, and relax knowing that the AirBolt GPS has you covered.
AirBolt GPS will be able to connect to the app via Cellular and/or Bluetooth depending on the situation.
Unlike others, we don't impose roaming restrictions or limitations. You can use the AirBolt GPS within any part of the network – which is also expanding rapidly!
The List of Countries include:
 Argentina
 Australia
 Austria
 Belgium
 Bulgaria
 Canada
 Cyprus
 Czech Republic
 Denmark
 Faroe Islands
 Finland
 France
 Germany
 Gibraltar
 Hungary
 Ireland
 Israel
 Italy
 Japan
 Kuwait
 Latvia
 Liechtenstein
 Lithuania
 Luxembourg
 Malaysia
 Malta
 Mexico
 Netherlands
 New Zealand
 Norway
 Poland
 Portugal
 Puerto Rico
 Republic of Moldova
 Romania
 Russian Federation
 Singapore
 Slovenia
 South Korea
 Spain
 Sweden
 Switzerland
 Taiwan
 Thailand
 Turkey
 United Kingdom (Limited Coverage)
 United States
More to come overtime. 
Before you can choose your subscription plan, you need to have an AirBolt GPS tracker which can be ordered here